Comrades Start Always Gives Me The Shivers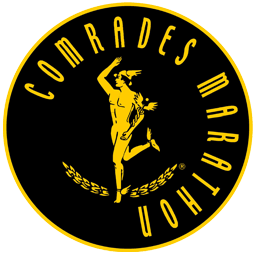 A couple of months ago I started taking a new friend with me on my longer runs... the MarathonTALK podcast (along with others) and I've really been enjoying them.
Coming to the show late, I was keen to go back and pick through some of those I've missed that piqued my interest. Naturally I had to go back and listen to my South African heros like Tim Noakes (#47 & #142), Bruce Fordyce (#38 & #39) and Zola Budd (#140 & #141 - still need to listen to these two) and of course their special on the Comrades Marathon (#73) when Martin & Tom ran it themselves.
I find listening to my childhood heros and the topics I'm interested in quite motivational and a great way to keep me occupied on those long gentle runs, however what I didn't expect was the effect the Comrades podcast would have on me.

During the podcast they played these 3 minutes taken live at the start line of the 2011 Comrades Marathon...
I've never run the Comrades Marathon, but I have watched the race so many times I can't remember. It's a cultural thing in South Africa and a bit of a tradition in my family. Even if you aren't a runner, you know all about the Comrades Marathon and you will almost certainly haul yourself out of bed a little earlier to watch your fellow countrymen and women slog their guts out on the road between Durban and Pietermaritzburg. You will almost certainly be back in front of the TV at the end of the day to watch the second most famous person, after the winner, in that year's race: the last person to cross the line before the 12 hour cut off. It's a heartbreaking moment but gripping TV.
Anyway, back to the clip. There's something about this clip that really strike a chord with me. When I first heard it one crisp Sunday morning, it sent shivers through me; when it started, when Shoshaloza was sung, when the traditional cockrel crowed, when Chariots of Fire played and then when the gun went off and the announced announced the start of the race. By the end of the little segment I was on the verge of tears with a great big lump in my throat and I was almost walking. For some reason this little clip has had a profound impact on me.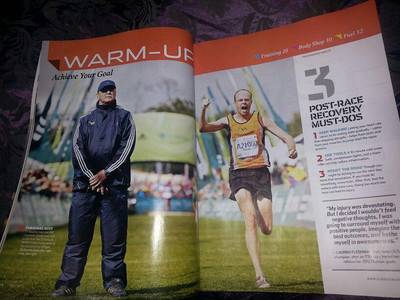 Guess what; today's run was interrupted by another one of these "episodes" when they played the exact clip again in this week's podcast (#177) and I decided I just had to share this with everyone.
Comrades is on my list of races to do and I WILL be doing it before I'm 40; hopefully at least once in each direction. I'm not sure I'll be able to run it enough times to get my permanent number, but we'll see, I'm still young.
On the topic of Comrades, good luck to everyone running it on Sunday. I WILL be doing everything I can to locate a live stream I can watch from the UK. A special good luck goes to my cousin who's gunning for a great time (Wally Haywood medal?) following his tremendous Silver medal (just dipping under 4 hours) and fantastic Runner's World and mantlepiece worthy photo in this year's Two Oceans. Good luck everyone.