Luna Sandal Strap Malfunction
I suffered a sandal malfunction 8k's into this morning's run and I had to run the last 2k's home barefoot- how terrible, I know 😉.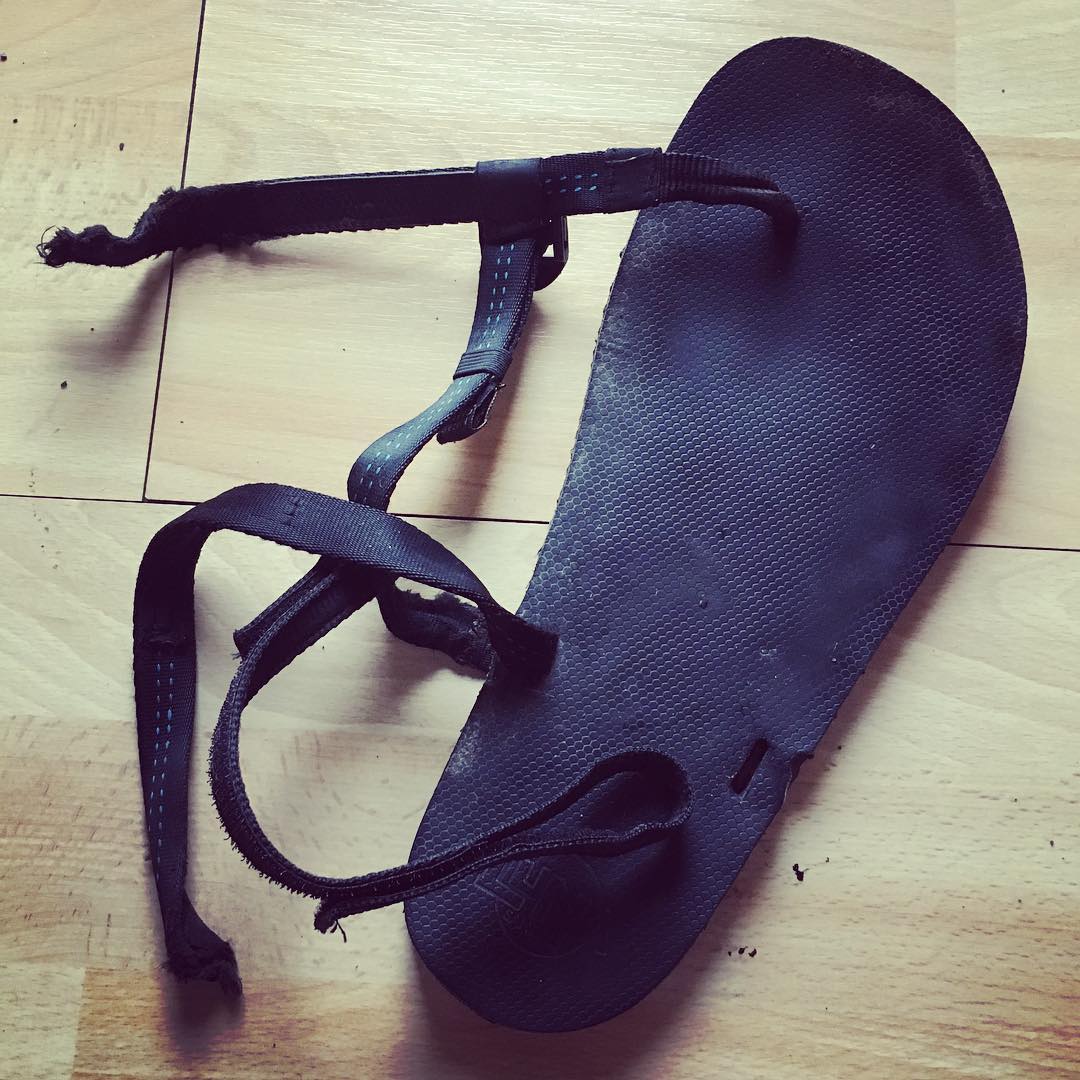 I'm a bit annoyed as this run took me over 2000k in this pair and the soles are still as good as new and not showing any signs of wear. I guess I'll have to improvise a fix or ship in a new pair of straps all the way from the US. 😢
Update: Looks like I'm going to have to compromise a fix as Luna Sandals ask that you send the sandals to them for replacement laces to be fitted by them. It would be ridiculous for me to ship my sandals all the way back to the US for $25 worth of new straps so I've asked them if they'll bend the rules. We'll see.