No Virgin London Marathon 2013 For Me
Look what I found on my doorstep this evening...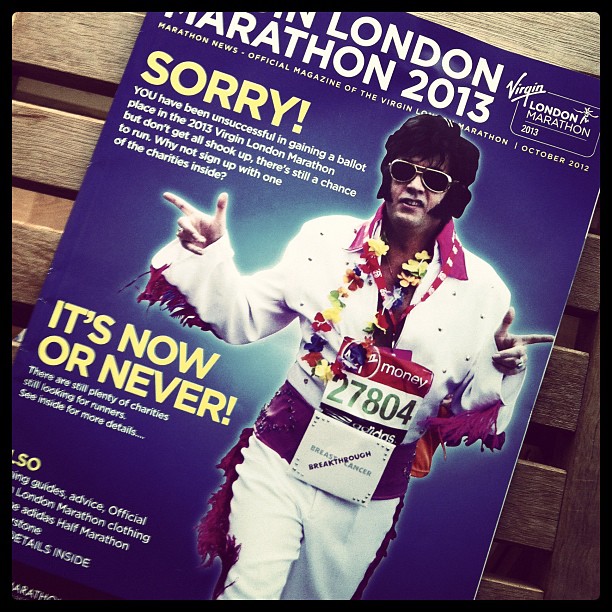 This is not the magazine I wanted to receive today. I guess I'm going to have to go back to my original plan and actually run my nuts off and qualify to guarantee a place in the 2014 London Marathon.
Now to find another spring marathon to do instead. Hmmmm, Edinburgh? Paris? Milton Keynes?