Quick Review: VIVOBAREFOOT Breatho Trails
Much to my disappointment, I've had to look to retire my Vibram Five Finger Spyridons early. I've only run 900km in them and I've already worn through the fabric between the toes, which isn't ideal for an offroad shoe. In my hunt for a new offroad shoe, I ventured back to VIVOBAREFOOT and got myself a pair of the Breatho Trails...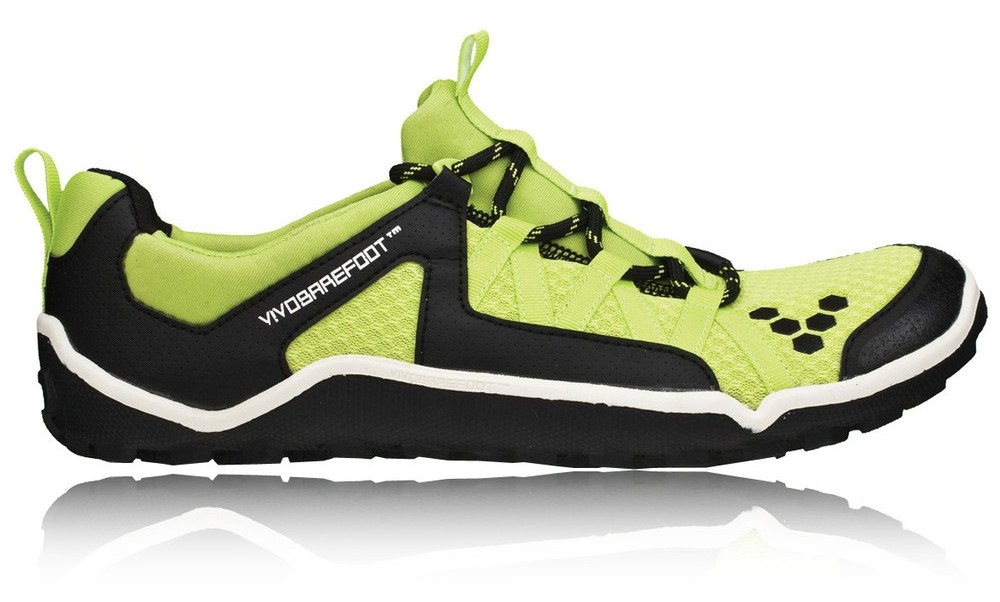 I've already got a pair of the older read and grey Breatho Trails which I use as a casual shoe so thought they'd be great in the green and black to actually run in.
On Saturday I took my new Breathos for a spin round Reading parkrun for their first outing and they performed really well. They did a great job of offering traction on the grass and gravel and offered good protection from the stones on the paths without taking too much away from the barefoot feel. I enjoyed running in them so much I got within 2 seconds of a PB without even realising it.
All however was not rosy, and I only noticed this when I stopped running. The design of the shoe is a bit like a liner with an integrated tongue. The part near the opening of the shoe are lovely and soft and really leads you to believe they'd be great without socks. However, this isn't the case. Deeper into the shoe, the nice soft lining stops and the stitching is exposed. This rubbed the inside of my left arch a little and rubbed the metatarsal heads on both my big toes right through...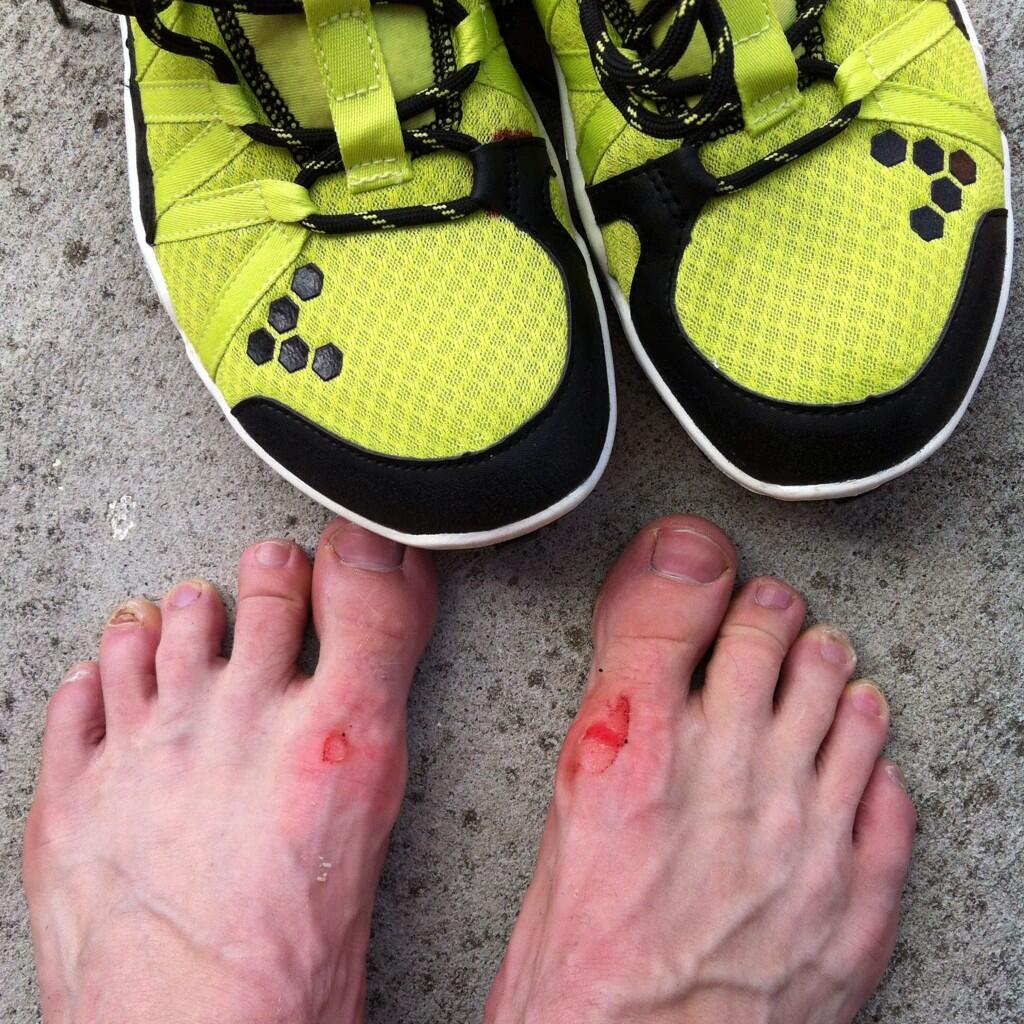 It was only after I'd leaked and hobbled my way home again - I ran to and from the parkrun as my warmup and cooldown - did I discover this was due to the exposed stitching.
All in all, a great shoe and I'll definitely be running these into the ground, I just wish the lining completely covered all the internal stitching so I wouldn't have to wear socks when running in them.