VivoBarefoot Achilles - Performance Running Sandal
I've just received this newletter from Terra Plana in which they announced these rather strange looking "fully moulded performance sandals"...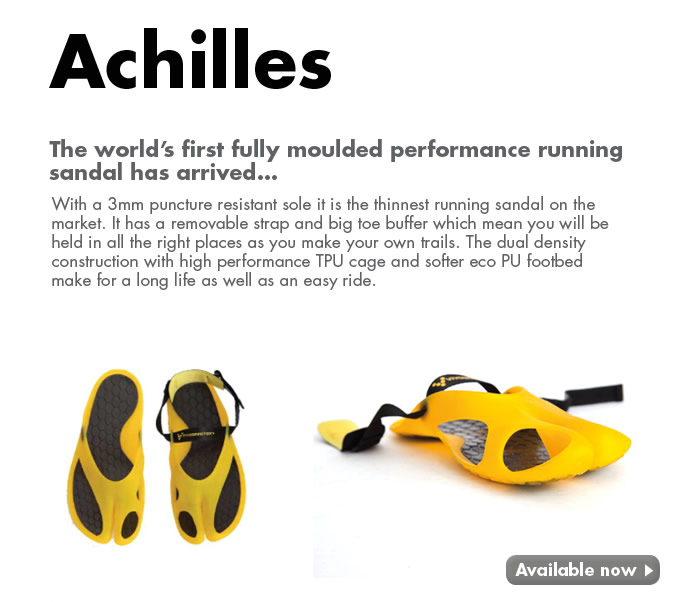 I'm intrigued. I'm not sure I like them yet or not. I certainly don't like most of the colours other than the grey and possibly the white ones. I think I might need to see them in the flesh.
Me thinks these are potentially the first foray into the world of huaraches by a proper shoe manufacturer, though way more engineered and accordingly may more expensive.